---
Overview
---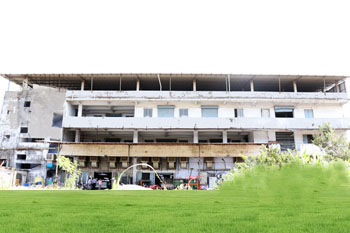 ---
Complementing the available-in-plethora resources, skilled manpower, extensively widespread hand woven range, and the segment of investment concentrated technologies, into amassed production of silk, cotton and so on, R. K. Textiles has played a vital role as one of the major producers of textile merchandises.
R. K. Textiles, amidst the burgeoning industry with phenomenally high speed evolution, has been exponentially growing leaps and bounds over the years. Dynamically changing styles, preferences and elegance in dressing has given R. K. Textiles newer horizons to charter, with in-vogue flairs in manufacturing latest and trendy material to meet every clothing and ensemble needs across the globe.
Among the top companies of repute in the global spectrum of textiles, R. K. Textiles is one of the manufacturers of magnificent combinations of Cotton, Cotton Polyester, Polyester Cotton and 100% Polyester in Shirting for Men and Kids, and 100% HighTwist Gas Yarn Fabric, in Women Clothing.
Abounding with resources, knowledge and capital intensive approach, R. K. Textiles has garnered countless benefits to share with customers by means of easily affordable quality products largely. All that support them are the unparalleled competitive strong points, which include our vast experience, enormous infrastructure, all-embracing R&D, skilled workforce, quality, innovativeness, futuristic approach and a completely slaking work culture to stand out in the league.
The company embeds innovative ideas, to be ultramodern, with the massively technological headways in the sphere, being in the forefront, with massive market penetration.